Financing With Simplease Auto is Easy!
Enjoy affordable monthly payments by financing or leasing your new car with Simplease Auto.
The entire application and approval process can be completed online with just a few clicks.
Fast & Easy Approvals
Complete a short, two-minute online application and we'll text you your approval options and next steps.

Start Your Vehicle Search
Browse through our certified inventory and pick the car that you'd like to buy or lease. You can sort by year, make, model, lifestyle, whatever you decide to find the perfect car for your situation.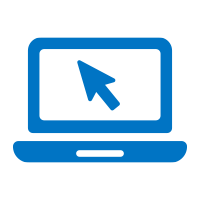 Virtual Walk Around
Have a virtual walk around of your selected vehicle and/or schedule an at home test drive. Enjoy all this from the comfort of your coach.
Competitive Pricing
Flexible Payment Options
Our pricing is competitive and transparent. Unlike most dealers, we don't have any hidden admin fees or other costs. The price you see is the price you pay. No hassle. No Haggling.
You are in control and you decide how you pay. You can pay in full online or you can finance through your own bank or with us.